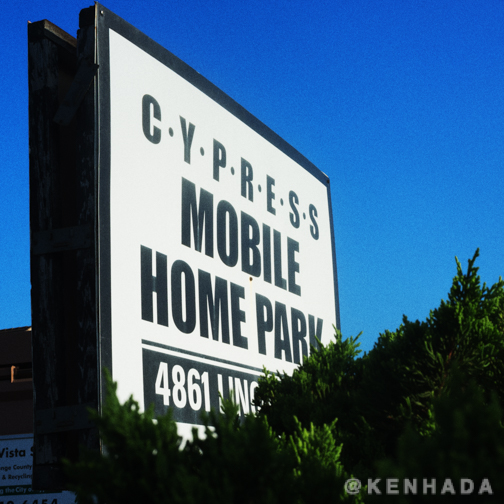 My dad told me this story a long time ago, about a place  I drive by on the way back from dropping my kids off for school.
My mom and dad met in Colorado and were married a few years later. Mom's version was that she gave dad a ultimatum. I guess dad caved? He originally went to school for engineering but couldn't hack the study and having-two-or-three-jobs-while-going-to-school-thing so he instead became a teacher. Dad's first teaching job was in Minnesota. He loved the job, people, fishing, and hunting. Although mom met some nice people in Minnesota she wasn't crazy about the weather and the bugs.
After a fews years of teaching in Minnesota dad got offered a job in California. So they drove their Airstream to California. They went to a mobile home park in Cypress off Lincoln ave., but were turned away. They were told "we don't take your kind here". This was during the 1950's (World War II recently ended). Japanese American's lived with this type of pre-judgement. So mom and dad drove east of this location to another mobile home park. The man at this park said he was full and suggest they go to the mobile home they had turned them away. They told him what happened and he said "I know the guy who runs that place, lets go together and talk to him".
The man got my mom and dad into the mobile home park that previously turned them away. And wouldn't you know in a short time they became best friends with the man who originally turned them away.